Chamonix

Chamonix is often solely associated with Mount Blanc, and whilst Mount Blanc is well deserving of its international fame, as we will discuss below, there is much more to the Chamonix area than this singular attraction. Here are some other great things to do during your Chamonix adventure.
Chamonix in Pictures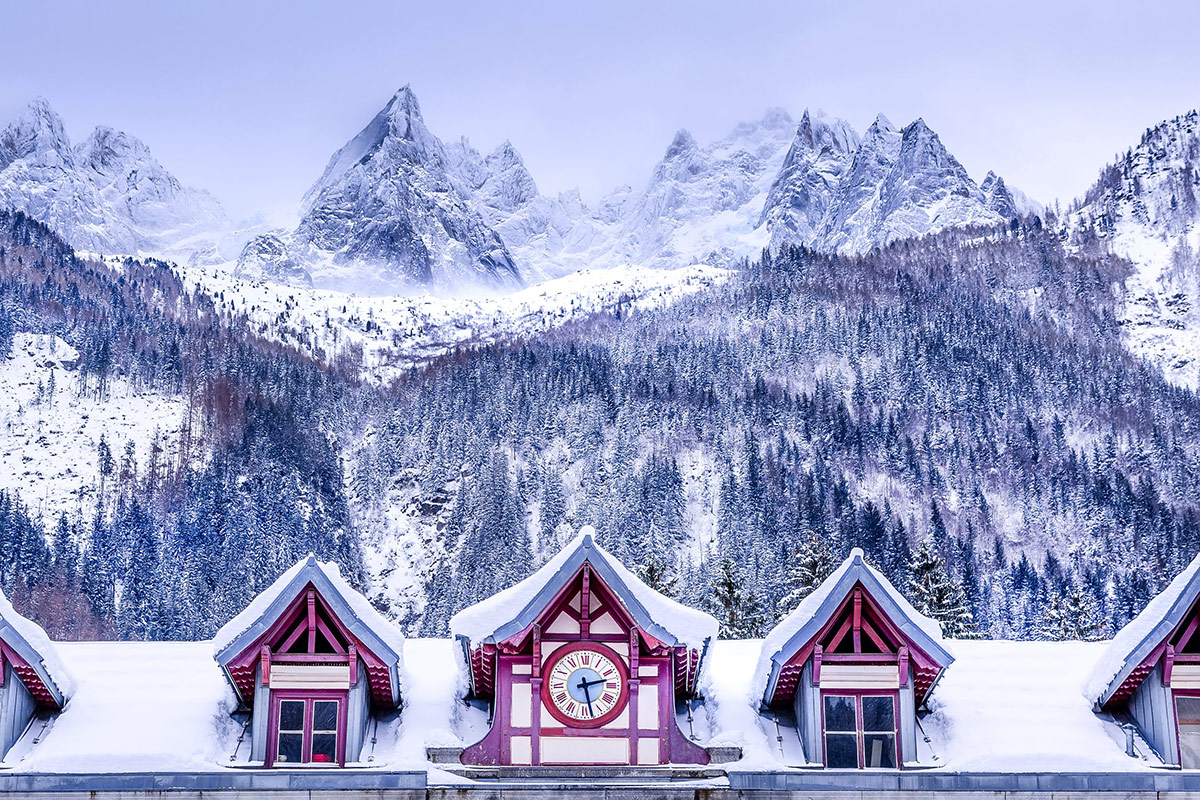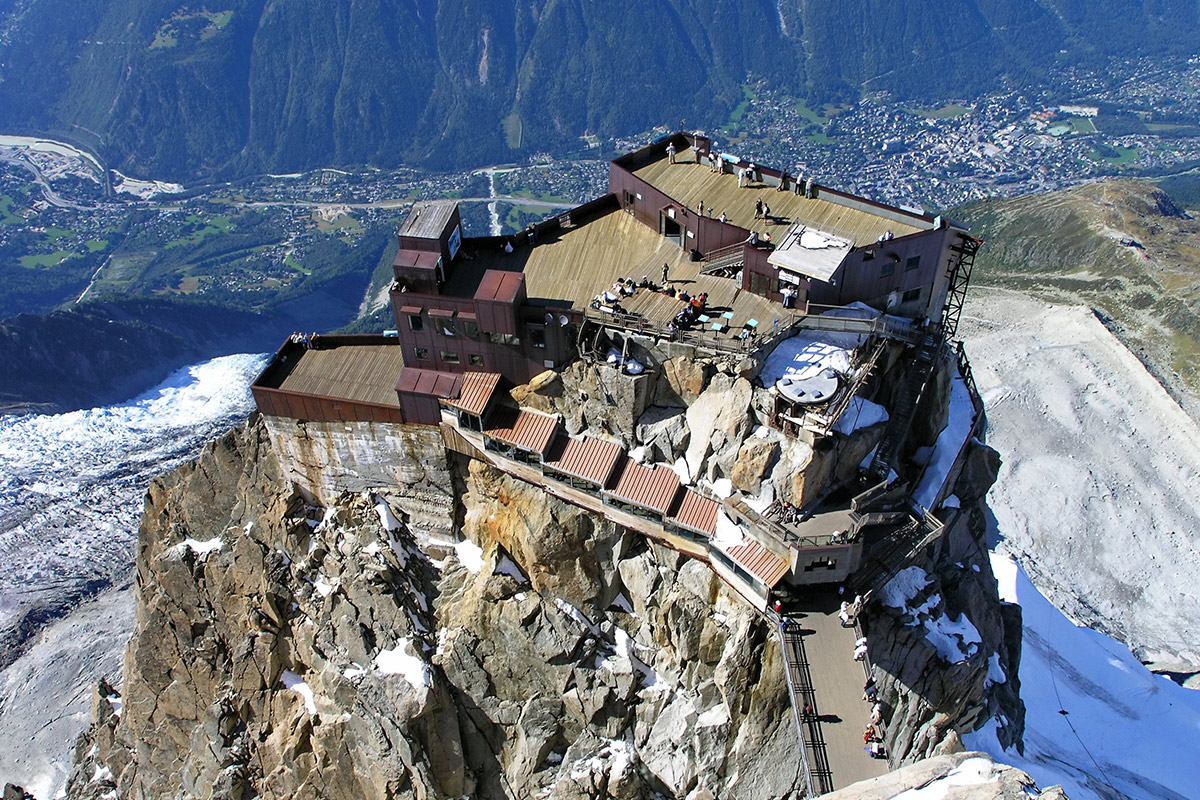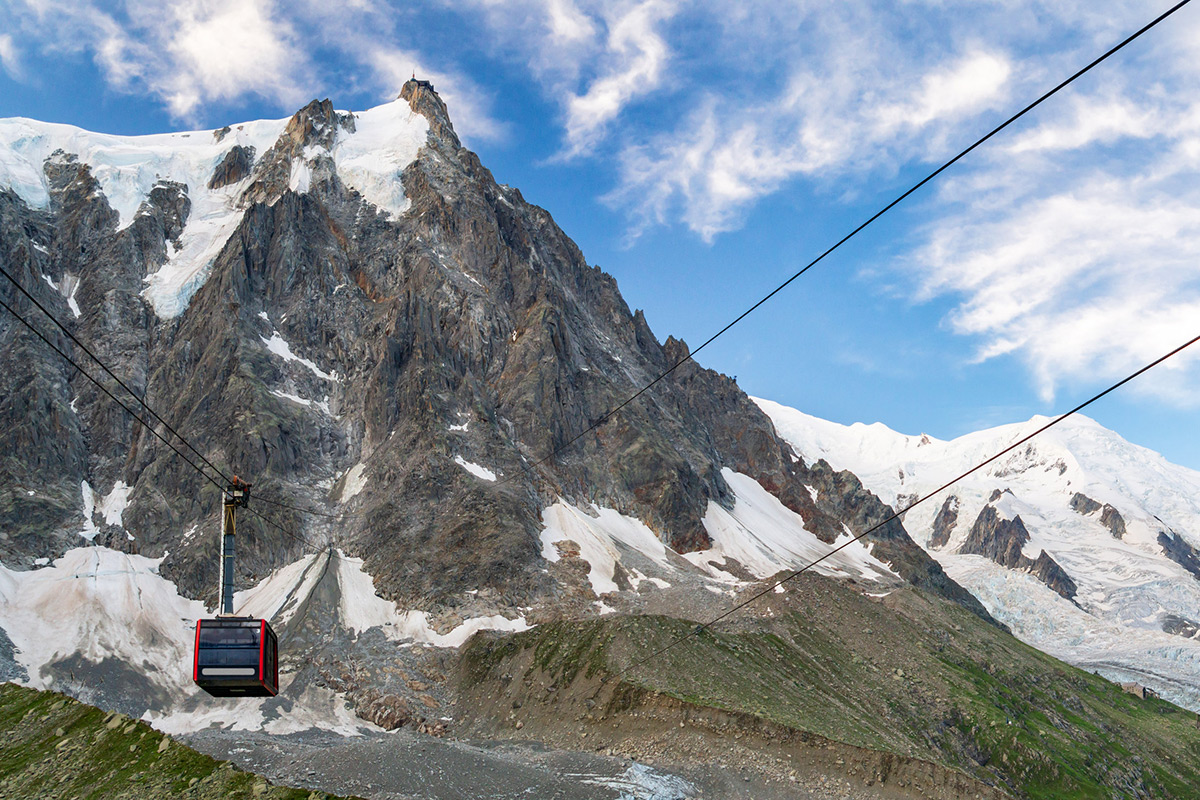 Things To See & Do In Chamonix
Aiguille du Midi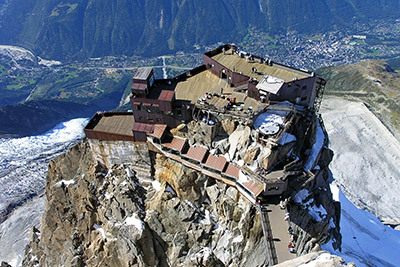 L'Aiguille du Midi is a peak that is nearly 2.4 miles tall, which gives you an unparalleled 360-degree panoramic view of the Alps. Ride the cable car up to the peak from the center of Chamonix in only 20 minutes.
The cable car leaves from the center of Chamonix and climbs in two stages to the summit of the Aiguile du Midi. The first stage ends at the Plan de l'Aiguille and the second stage crosses the Les Pelerins glacier before climbing the North Face of the Aiguille du Midi to the top station.
From the top station you can take in spectacular views of the French, Swiss and Italian alps which includes the peak of nearby Mont Blanc and on a clear day it is possible to see the Matterhorn in the distance.
2. Mont Blanc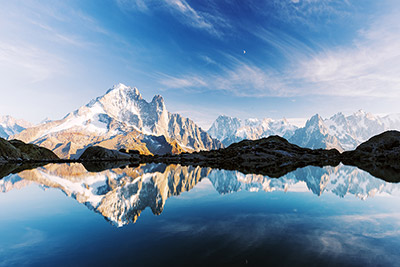 Probably the main reason why tourists flock to Chamonix is to see Mont Blanc, the highest mountain in the Alps. It is so big it straddles three countries! After seeing the view from the peak, take a look at the mountain from the inside using the Mont Blanc tunnel.
For the fit and advernturous climbing to the top of Mont Blanc is possible but we highly recommend doing this with company providing guided accents. It can take 6 days to do the accent properly where you allow time to acclimatize to the altitude. You can find guides online that offer to plan your trip and provide training before taking on this epic mountain.
3. Glacier des Bossons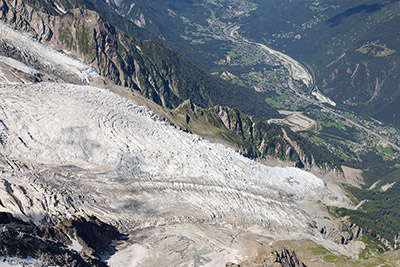 Reaching the Glacier des Bossons might be a little difficult, but the short hike up is truly worth it and not too strenuous. If hiking isn't your thing, then you can take the chair lift that drops you off just above Bossons village.
You can hike to the glacier in the summer by either taking a chairlift that takes you to 1,410m in about 15 minutes, or you can make the accent from Chamonix on foot along a trail that takes about 50 minutes to complete.