Things To See and Do in Venice
Piazza San Marco

The area of San Marco is the oldest, and probably the most highly-regarded, quarter of Venice. Nestled within San Marco is the only square to be titled 'piazza', the centre of civic and religious life since the days of the Republic. As one of the most beautiful squares in the world, and Venice's best attraction, here's the top things you can see and do at Piazza San Marco.
Piazza San Marco in Pictures
Check out some great shots of the Piazza San Marco and surrounding area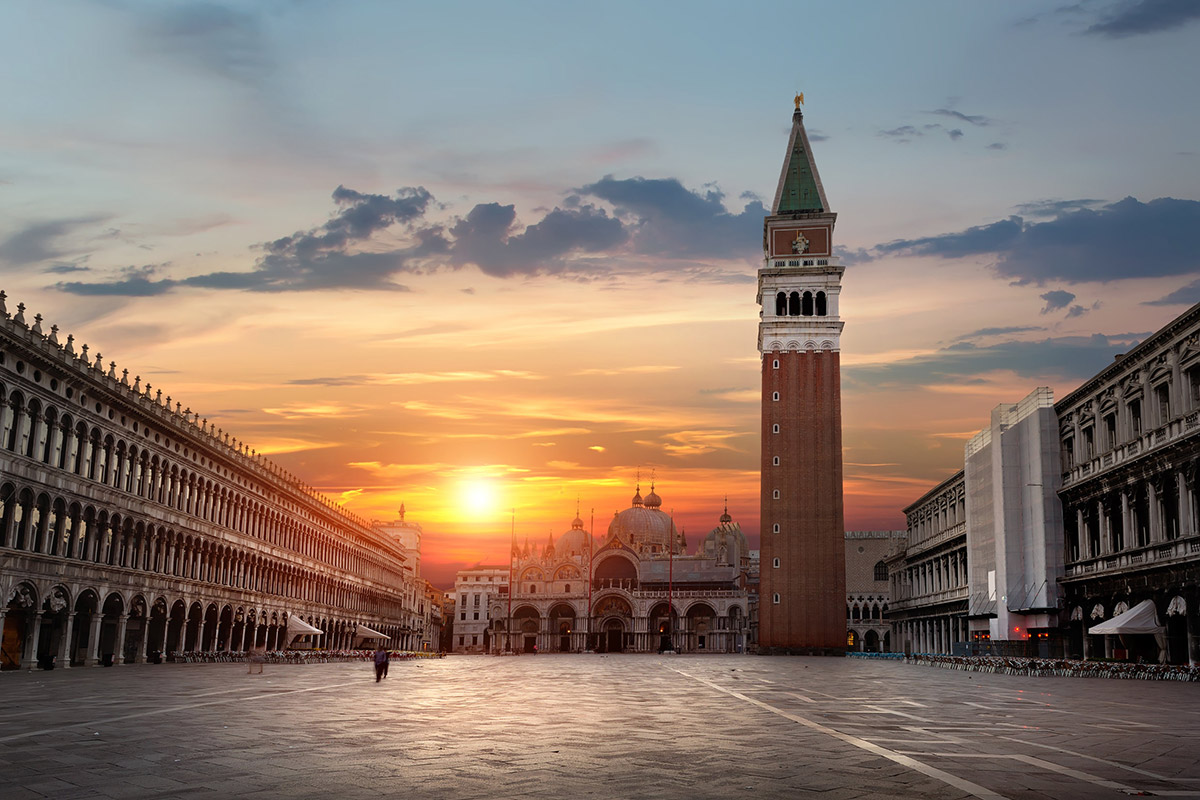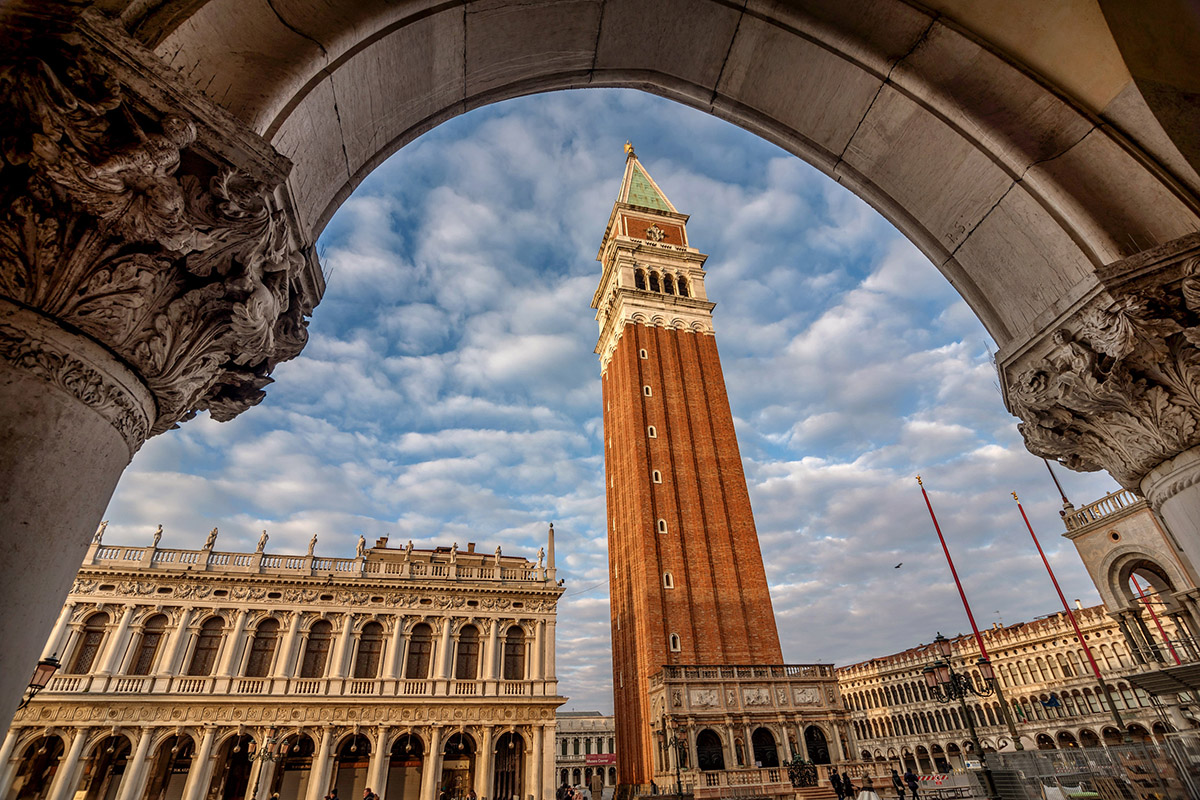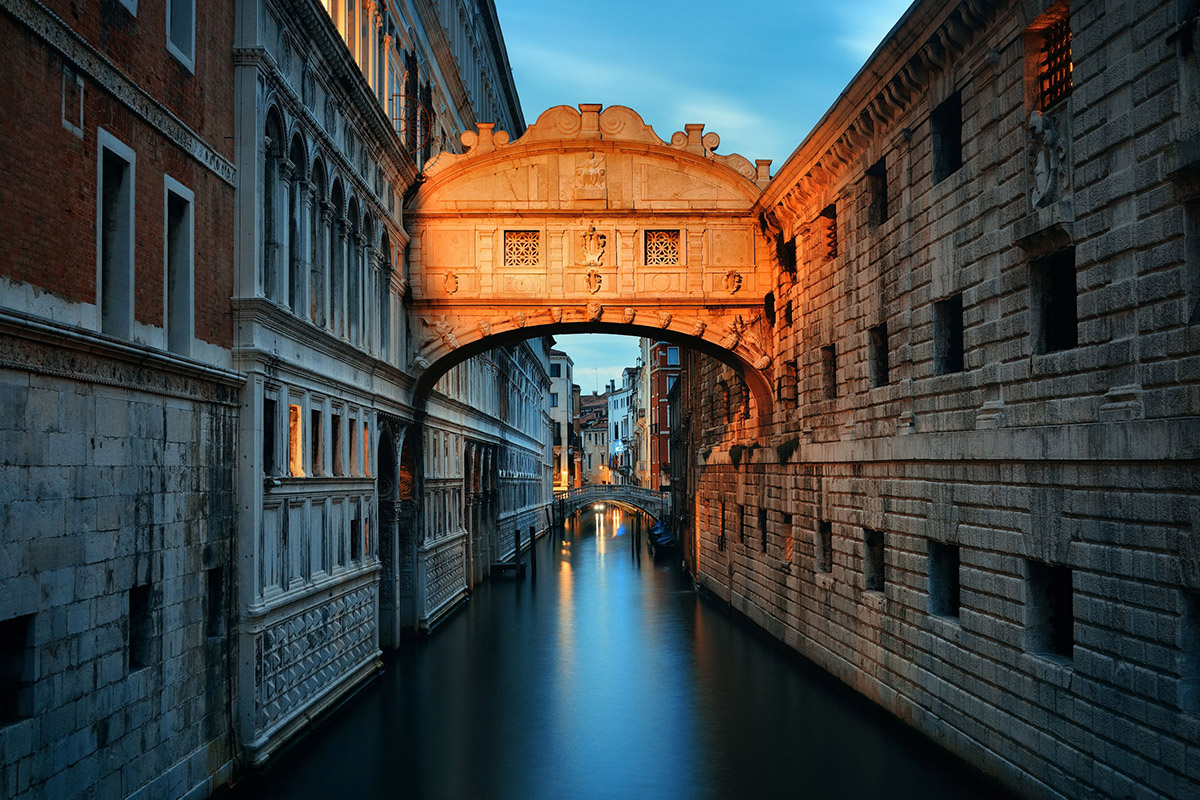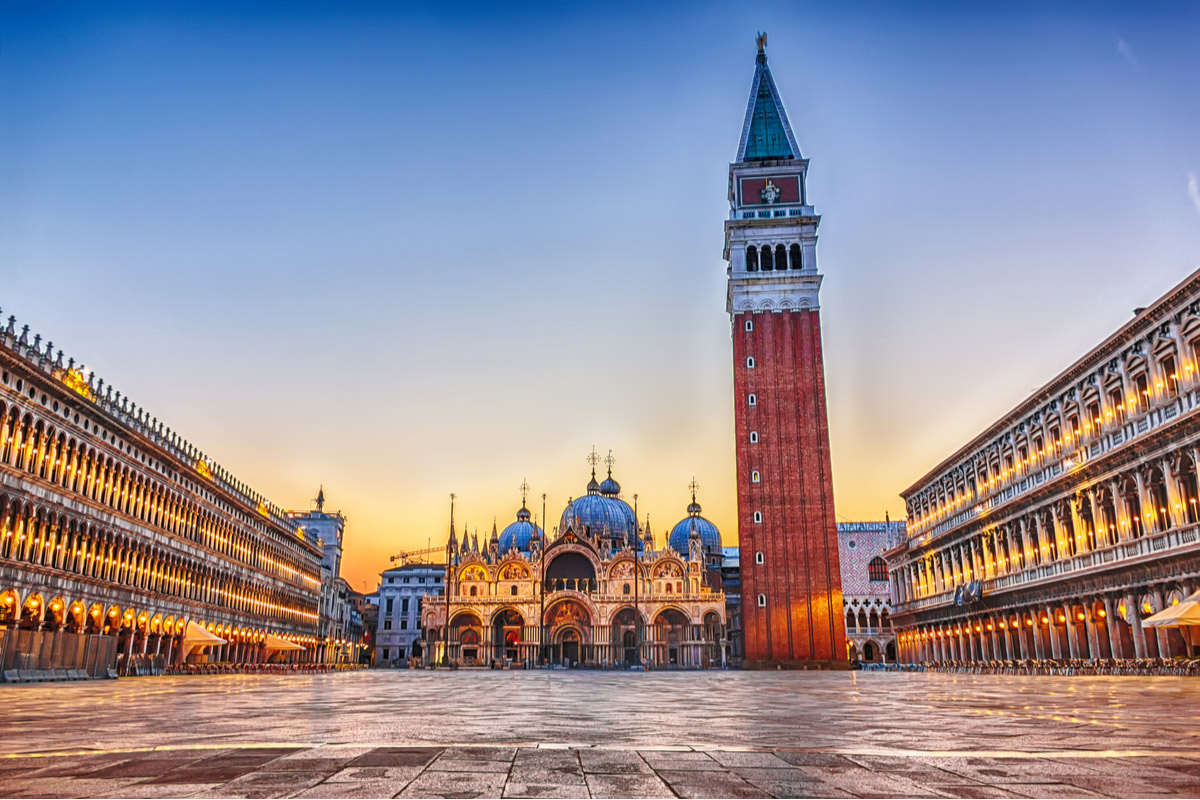 Things to See & Do at Piazza San Marco
1. Visit St. Mark's Basilica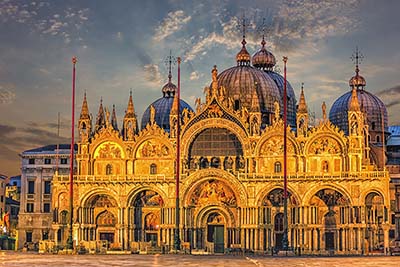 One of the finest examples of Byzantine architecture in the world, St. Mark's Basilica, or Basilica di San Marco, features breathtaking marble floors, sparkling gold mosaics, and 4,240 square meters of outstanding mosaics of religious scenes. Not only this, but it houses the remains of St. Mark himself, along with various reliquaries collected by the Venetian crusaders. Today, St. Mark's Basilica still stands as the most important monument in Venice.
2. Climb the Campanile di San Marco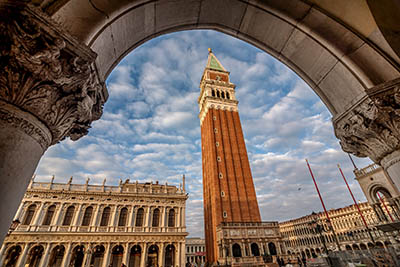 First built in the 12th century, and then rebuilt to its current glory in the 16th century, this 99 meter high tower can be found right in the center of the Piazza San Marco. In its heyday, the Campanile was used as a lighthouse and watchtower. Today, visitors can climb to the very top of the tower, enjoying a breathtaking view over Venice. Whilst you are there, take a moment to admire the tower's original five bells.
3. Walk over the Bridge of Sighs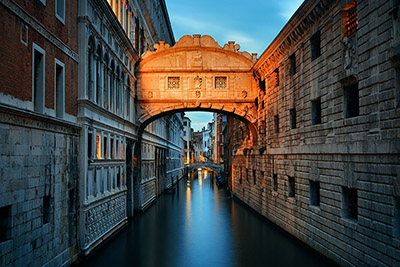 The Bridge of Sighs is without a doubt one of Venice's top attractions, and one of the most famous bridges in the world. Spanning across the Rio die Palazzo, it was originally intended to connect the interrogation rooms of the Palazzo Ducale with Venice's prison. However, more importantly, local legend states that people who share a kiss at sunset, on a gondola under the Bridge of Sighs will be entrusted with eternal love and happiness.
Piazza San Marco in Video